Casa Kounopetra, a five studio family complex on the southern shore of Paliki Peninsula in Kefalonia, stands in the middle of a traditional Greek garden of four acres.
At a short distance from the magnificent beaches of Koutala (kou-ta-là), Agious (A-gi-oùs), and Mania (Ma-nià), and with a view to the most stunning sunset in western Greece, Casa Kounopetra offers all the amenities for an unforgettable holiday experience in this unique corner of the emerald Ionian Sea.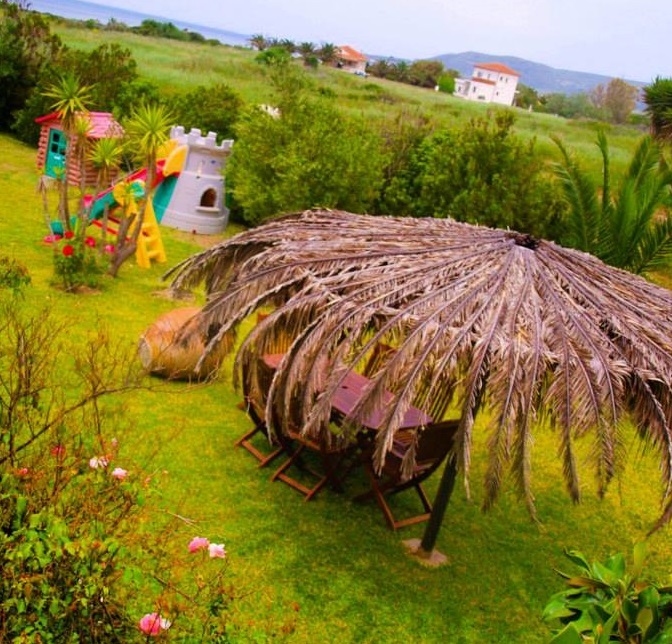 Grounds
Eco Garden
Childrens Playground
Tables and Shades
Spacious Parking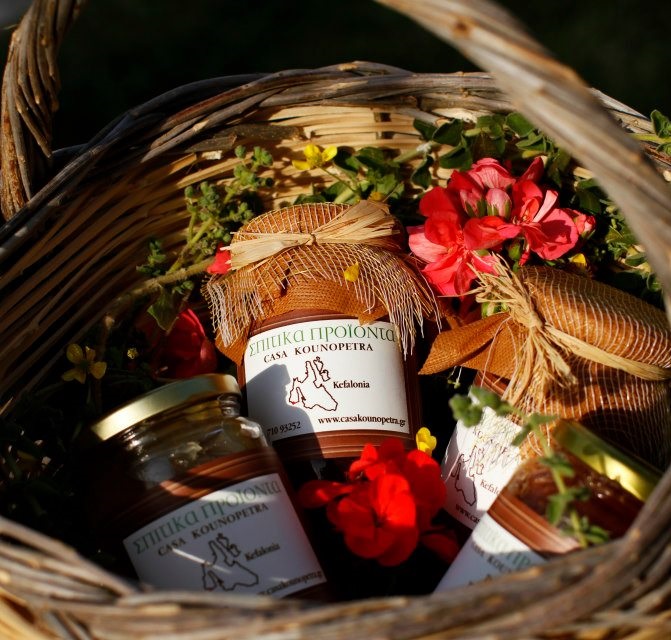 Local Products
Mr. George and his wife Sotiria live beside nature. They make all kinds of organic homemade products including vegetables, olive oil, marmalades, wine and even hand soap. If you prefer, you may request to have your meal prepared by Mr. George in the traditional brick oven, with a choice of fresh vegetables picked from the garden.